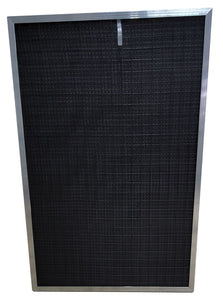 So Far So Good
We have had our new filter a short time but are very happy so far. It seems to be made very well and to our specific measurements, as it was custom made.
Amazing Filter
Use to have a Bo Air filter and now have purchased 2 of these never buy filters after purchasing a new AC system. I use them by swapping out the dirty one and sliding in the clean one. Great system , never buy paper frame filters.
Very satisfied customer.
Perfect size, excellent quality, and great service.
Platinum 1 Inch - CUSTOM SIZES
Platinum 1 Inch
The fit was perfect and seems like a great quality product.